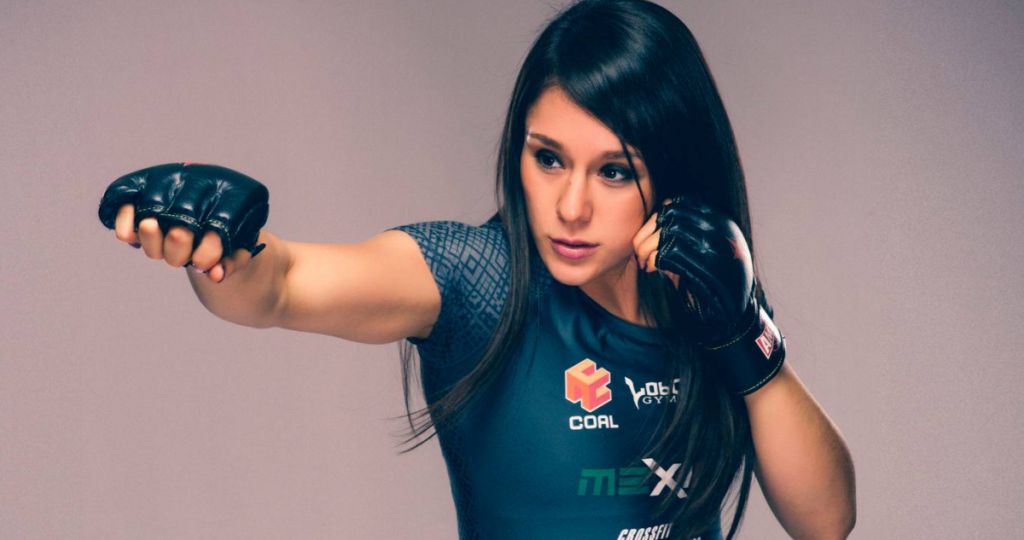 Invicta 18 PREVIEW (why does Kansas get all the luck?)
July 26th, 2016 by Dazza
Invicta stood me up in Vegas!
I was there extra early for Fight Week expecting to be watching live the awesomeness that is the only American dedicated platform for every level of Women's MMA, but the promotion was a no show and I was left like a loser in the rain, crying in front of the cinema with a wilting bunch of flowers in my hand.
Invicta instead opted to return to Kansas for it's 18th show but like a crazed stalker that refuses to take a hint I'm here as always to show my love and preview an enticing card that is heavy with potential stars of the future. Don't believe me, just look at who's making her return in the main event.
Strawweight: Alexa Grasso (7-0) vs. Jodie Esquibel (5-1)
Alexa Grasso's three victories in Invicta have seen her bestowed with the always perilous "future superstar" tag. Not surprising as she has the cute looks, perky personalty (I believe the term these days is "adorballs") that promoters dream of, but more importantly she has a fast, exciting style that has delivered in some great fights. Her last fight in February of last year against Mizuki Inoue was one of the best battles in company history, maybe in all of Women's MMA (if you haven't seen this fight you need to stop reading this shit and go watch now) and caught the attention of one Dana White who talked about Alexa at a UFC press conference in glowing terms.
Alexa was booked for a strawweight title fight in 2015 but injury put paid to that. Now it's time to see if she can build on the early promise she's shown in her undefeated career.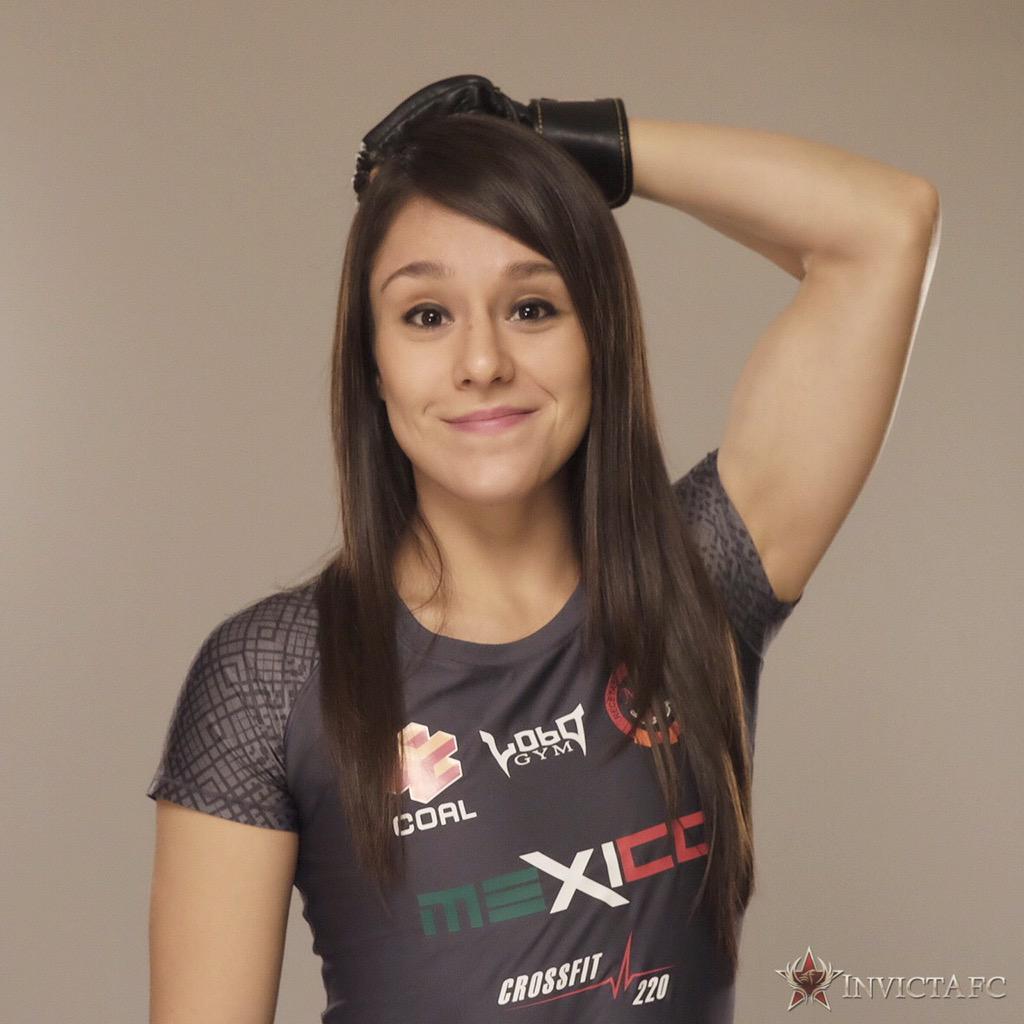 It's also been a while since we've seen Jodie Esquibel in Invicta (November 2014 in a dominating victory to be exact). Her absence was not through injury though as Jodie is also continuing the boxing career she began in 2006 and in May of last year won the NABAF title.
She also made a play to be in the last season of Ultimate Fighter when in the qualifying episode she was victim of the biggest Las Vegas robbery since Danny Ocean was in town. Seriously when the judges gave the two rounds to her opponent Ashley Yoder there was absolute shock around the cage and provided pretty much the only time in the series that coaches Joanna Jedrzejczk and Claudia Gadelha were actually in agreement on something.
Esquibel to her credit took the decision with extreme class and although the internet's cries for Dana to give the lass another shot have fallen on deaf ears a win here for Esquibel could just show UFC what they've missed out on.
A title may not be on the line here but this may be a massive stepping stone for the winner and hopefully a shot against Angela Hill before the year is out. In any case if their past performances are anything to go this has the making of an absolute cracking display of skill and guts.
Bantamweight: Irene Aldana (6-2) vs. Taila Santos (13-0)
Irene Aldana is another fighter who apparently caught the eye of UFC scouts and not surprising as she's looked an absolute beast while taking all six of her wins in the opening round. However she ran into Tonya Evinger a year ago in a match for the vacant Bantamweight title and got outwrestled and pounded out by the veteran. Aldana will be eager for a rematch, especially as she'll feel her performance was impeded due to illness on fight night. In any case the never shy about causing a little shit Tonya is apparently going to be at the show live so don't be surprised if we get a staredown building up a confrontation if Aldana wins.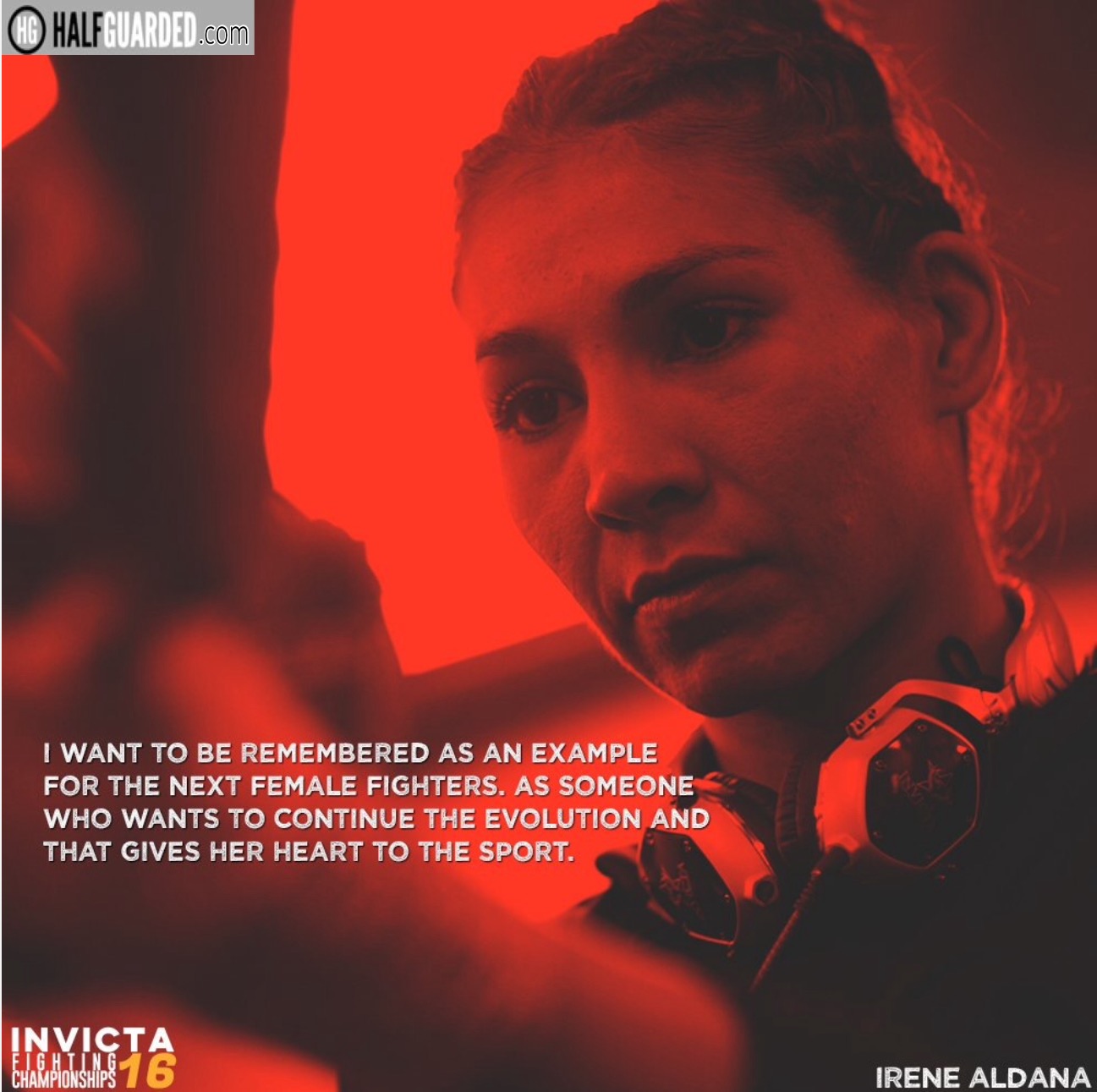 Talia Santos makes her debut in Invicta with a 13 match undefeated record while fighting in her home country of Brazil. On the face of it that's impressive, but a look at the level of opponents and a different story emerges. Most of her victories are over fighters who have more losses than wins and a fair few of only suffered defeats in the few fights they've had. One of her wins comes over Kessiny Mara who has a 1-10 record (no I didn't write that the wrong way round she has won one fight in eleven).
In any case with an obvious step up in competition we'll get to see what Santos is really all about.
Flyweight: Agnieszka Niedzwiedz (7-0) vs. Claudia Rey (6-0)
Agnieszka Niedzwiedz has been out of action since late 2014 when injury led her to withdraw from a Bantamweight title fight against Pannie Kianzad in Cage Warriors. This proved to be a blessing in disguise as she then discovered she was actually pregnant and thus narrowly missed going into the fight with child. Niedzwiedz was soon back in training following giving birth to a son and has dropped down to flyweight for her entry into Invicta with a confidence in her own ability to rise to the top of the division that has already got her into the bad books of one Christine Stanley.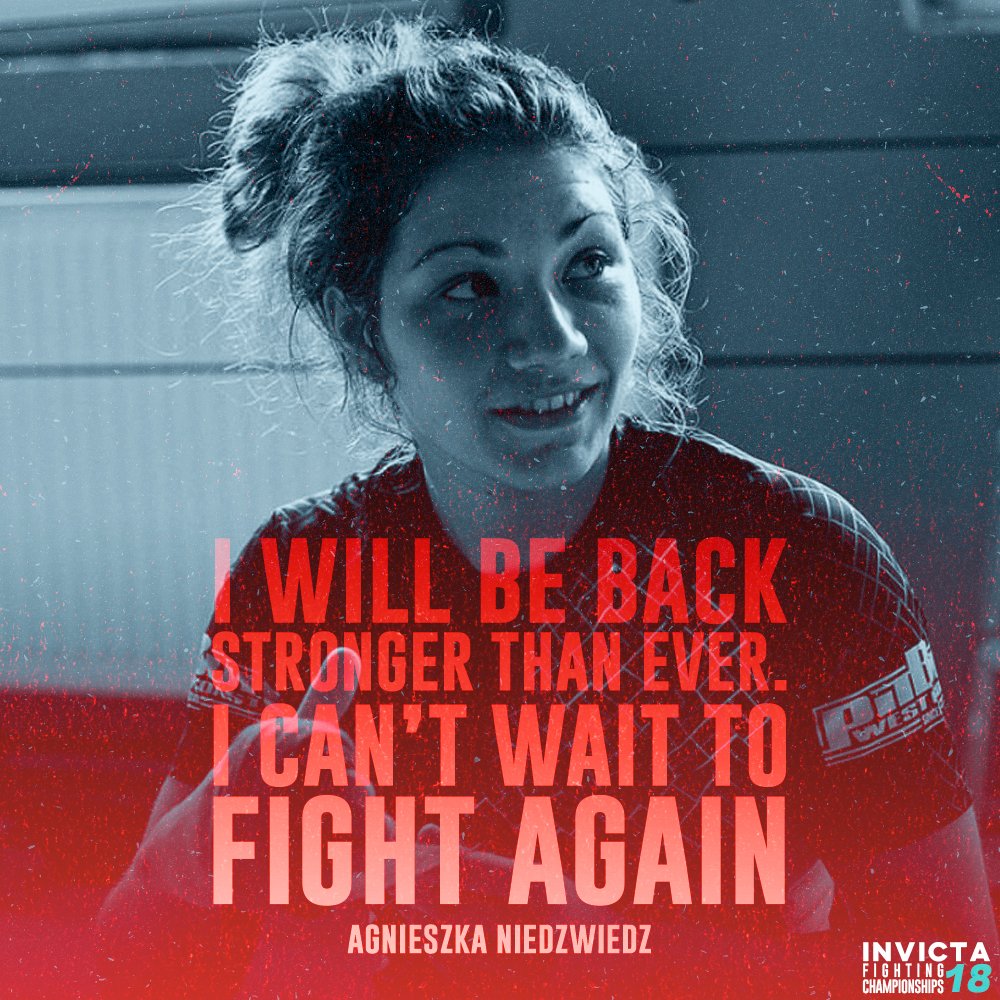 Claudia Rey is another Brazilian who comes into Invicta with a spotless 6-0 record but again against questionable opposition (1-10 Kessiny Mara crops up on her record). This is where a promotion like Invicta really comes into it's own by giving fighters like Claudia a chance against some real competiton and not the scrubs she appears to be have fed in Brazil.
Cindy Dandois (6-2) vs. Jessamyn Duke
This is a fight with tons of implications.
Despite being under contract to UFC Jessamyn took a fight in Invicta with the dangerous Irene Aldana earlier in the year. Duke lost the fight but not her passion to compete and is once again fighting in Invicta hoping to prove naysayers wrong and turn her career back onto the winning track. Despite the string of loses Duke always shows tons of heart and some of her fights (such as her Ultimate Fighter gruelling war with Racquel Pennigton) have been very entertaining affairs.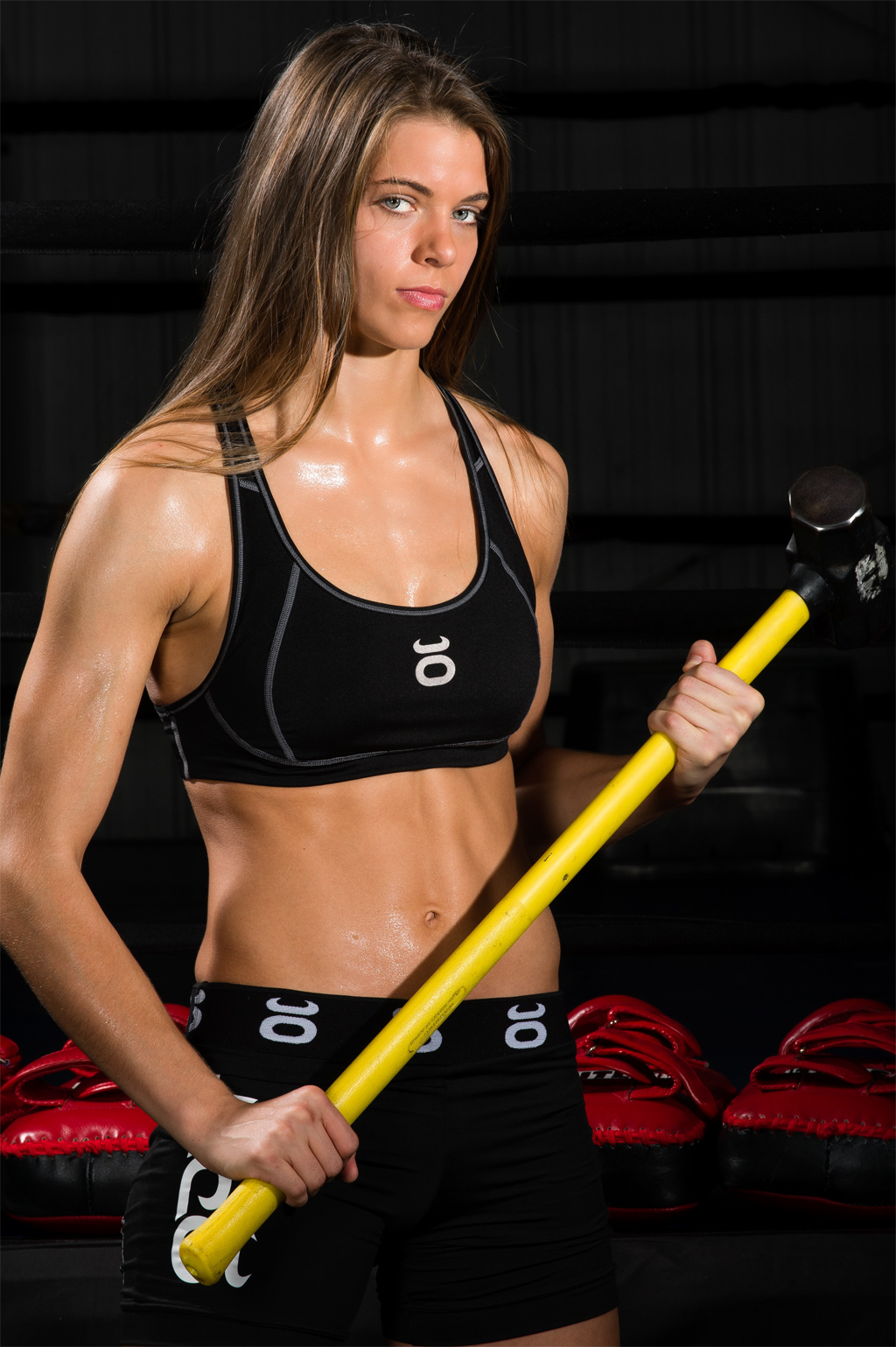 She has a tough foe in Dandois who totally surprised a debuting Megan Anderson by totally outwrestling her and stopping her in the second. Dandois has been begging for more fights ever since and was expecting to fight Cyborg at Invicta 15 but was replaced by Daria Ibramovich, a move which caused some ill feeling between fighter and promotion at the time. Dandois is prepared to fight at both Bantamweight and featherweight so that match may still be on the cards if she gets a win here.
Both are high profile fighters within Invicta and of all the fights on the card the outcome of this one will impact massively on their careers moving on from this.
Featherweight: Megan Anderson (6-2) vs. Peggy Morgan (4-3)
The horror of knowing who sits at the top of the featherweight tree has not stopped heavy hitting Megan Anderson from starting to smash her way through the division. With two relentless performances against Amanda Bell and Amber Leibrock ending in knockouts this will be her third fight in 2016 and another good showing here would surely put her in reach of a title eliminator at least.
Peggy Morgan has had a mixed record since the spotlight of being on the Ultimate fighter losing two of her three Invicta appearances. However a fight outside the company in August saw her get a decision over Jessica Miele. Morgan has a heavy boxing and kickboxing background and with her tendency to keep her game standing means she could be quite the explosive opponent for Anderson. This could be an all out stand up war.
Strawweight: Mizuki Inoue (8-0) vs. Lynn Alvarez (6-3)
Scheduled Manjit Kolekar is unable to make her Invicta debut but what a replacement we have as the always fast paced and entertaining Mizuki has stepped in. The always fast and entertaining Mizuki had to pull out of her Invicta 17 match due to injury but now has another chance to continue her three match win streak that she shares between Invicta and the Japanese Jewels promotion.
Lynn Alveraz makes her invicta debut after missing 2015 due to injury. She's been fighting for nearly ten years and has a 6-3 record, her losses coming to name fights Carla Esparza, Jessica Aguiller and Angela Magana. Trivia note: she beat Michelle Waterson in her first ever bout.
Aspen Ladd vs Jessica Hoy
Aspen Ladd has begun to look a bit "useful" as they say in the UK (Mike: "useful" – huh???). She's finished all three of her Invicta fights in the distance and her victory over Kelley Mcgill in March was an absolute mugging. Aspen came into Invicta with several years experience in the Amateur ranks and the time spent there has paid off as for someone so new she's turned a lot of heads.
Jessica Hoy makes her Invicta debut following her one professional win back in May of last year in a main event against Jessica Eve Richer that from all accounts was a cracking war ending by KO in the third round.
Atomweight: Tessa Simpson (4-1) vs. Simona Soukupova (5-3-1)
Tessa Simpson's record of 4-1 sees long stretches in between fights with a four year gap before her 2013 victory over Paulina Granados and another two and a half years before her win in March of this year over Santomi Takano. Simpson spent much of the time inbetween finishing school and setting up a gym but never gave up training. She was tenacious and dominating in a fast paced performance against Granado and her triangle keylock submission over Takano was highlight reel worthy. Two fights in one year hopefully means we'll be seeing a lot more of her in the cage.
Simona Soukupova returns to Invicta after her Submission win over Cassie Rodish way back at Invicta 5 in 2013. Since then she tangled with current UFC rising star Karolina Kowalkiewicz losing by decision and kneeing the hell out of Iman Darabi for a second round win in may of 2015. Soukupova is Czech born but hails out of England these days, which means as a complete jingoist I will be duty bound to cheer for her.
Bantamweight: Sijara Eubanks (1-1) vs. Amberlynn Orr (0-0)
Rounding off the card is a battle of two fighters just getting their professional careers off the ground.
Amberlynn orr makes her pro debut after paying her dues on the amateur circuit, fighting regularly since 2011 and comes from there with a ten match win streak.
Sijara Eubanks won her professional debut back at Invicta 12 in April of last year with an impressive first round stoppage over Gina Begley. Since then she took a fight outside the promtion that she lost on decision.
***
If you are a fan of any MMA you should give Invicta a try but especially if you have any interest in women's MMA there is no reason you should not be a regular viewer. Invicta is where future stars will come from and while UFC can only have one or two women's fights on a show at the most, Shannon Knapp's organisation gives more female fighters the opportunity to compete in the greatest combat sport in the world.
I'm no expert on MMA (to be truthful when fights go to the ground I have no clue what is going on), I'm just a passionate fan. But I will write these Invicta reviews forever with one intention, to pay tribute to and hype a promotion that is built on passion from the owner to the staff, to the fighters and the announce team. And above all being an Invicta fan is fun! From batshit crazy fights to fantastic entrances and being able to invest my support in the careers of these incredibly awesome personalites, Invicta is everything I want from MMA.
Friday can't come fast enough.
Til next time,
Dazza