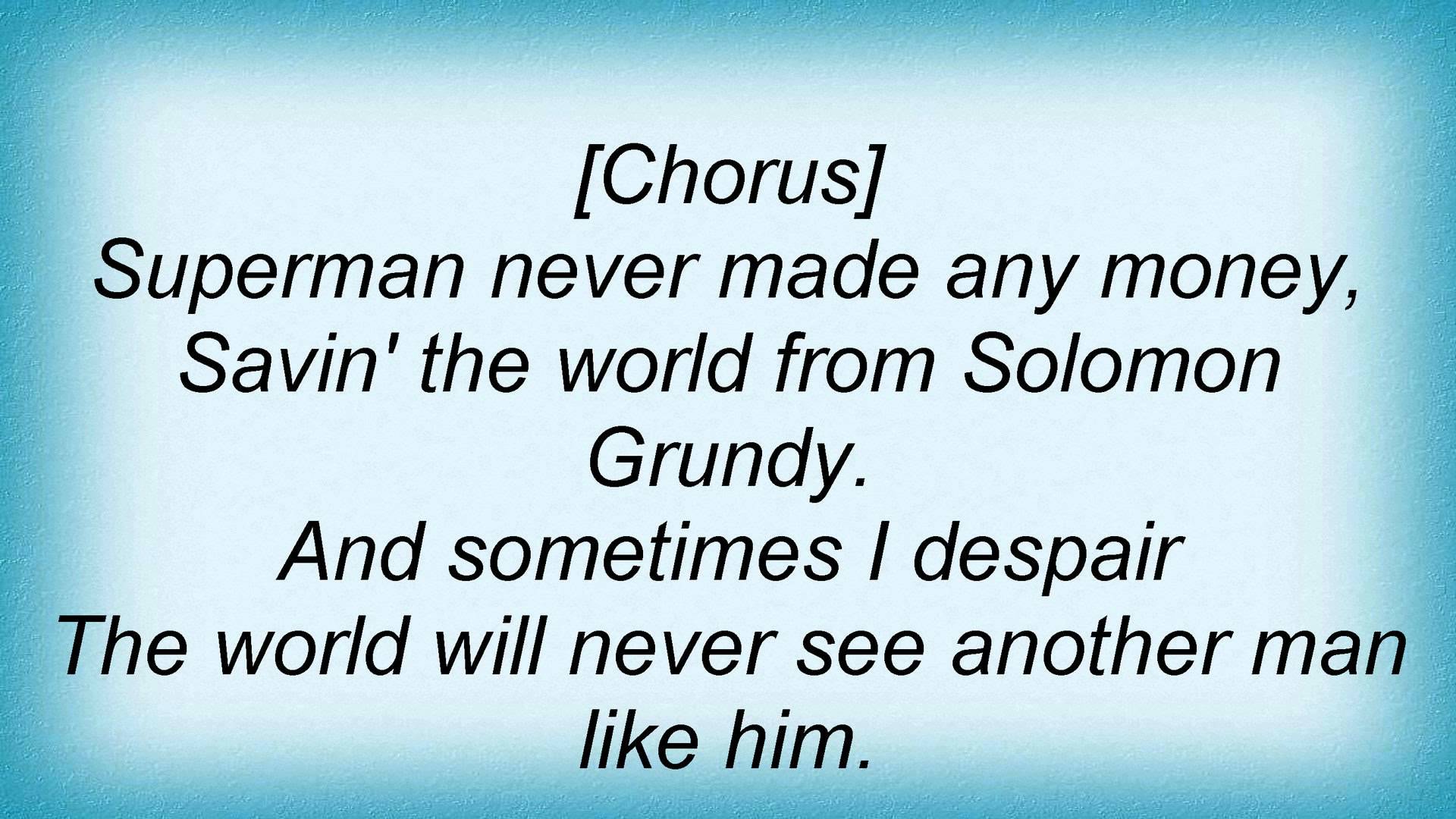 Superman's Song: GUESS WHAT'S STUCK IN MIKE'S HEAD!
June 21st, 2016 by Mike Coughlin
Not sure where this one came from in my head but it creeped in mid-day today and hasn't left.  So until it does leave, which may be never, I'm playing it for all of you.  If you don't like it, that's fine.  Not everyone can have good tastes.
It's by the band that you mostly know for singing a song with the lyrics "MMMM MMMM MMMM."  It's a good song and you should listen to it.  If you don't then you'll miss out on a good song.  How sad.