UFC 207 Weigh In Video & UFC 207 Weigh In Results & Ronda Rousey Weigh In
December 29th, 2016 by Mike Coughlin
Ladies and gentleman, welcome to our exclusive coverage of the UFC 207 Weigh Ins!
I mean, it's exclusive in that the words we are writing are our own and thus exclusive to us. I'm sure ESPN will have this shit on their ticker but fuck them, we know MMA more than they know producing horrible HOT TAKE tv shows.
It's Ronda Rousey's big return. She'll probably make weight. If she doesn't then … oops. The video below is entirely ceremonial as they all weighed in early today. Nonetheless, it'll probably have some drama as I'm willing to bet Ronda does some crap where she gets in Nunes's face and tries to intimidate the champion.
We obviously have a ton of coverage all over the place here so read that and the join us tomorrow as we watch it all. Oh, and I – you're amazing writer – will be cage side. Because we're important like that.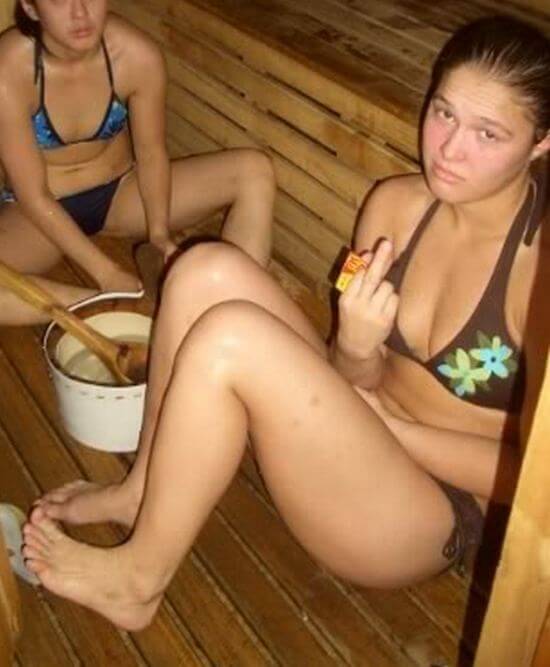 UFC 207 Weigh In Video & UFC 207 Weigh In Results & Ronda Rousey Weigh In
MAIN CARD (Pay-per-view, 10 p.m. ET)
Champ Amanda Nunes (135) vs. Ronda Rousey (135) – for women's bantamweight title
Champ Dominick Cruz (135) vs. Cody Garbrandt (135) – for bantamweight title
T.J. Dillashaw (136) vs. John Lineker (135.25)
Dong Hyun Kim (171) vs. Tarec Saffiedine (171)
Ray Borg (129.5) vs. Louis Smolka (125.5)
PRELIMINARY CARD (FS1, 8 p.m. ET)
Johny Hendricks (173.5) vs. Neil Magny (171)
Antonio Carlos Junior (186) vs. Marvin Vettori (186)
Alex Garcia (170.5) vs. Mike Pyle (170)
Niko Price (170) vs. Brandon Thatch (170)
PRELIMINARY CARD (UFC Fight Pass, 7:30 p.m. ET)
Tim Means (170) vs. Alex Oliveira (170.5)
Hendricks is a fucking HERO at this point.
Cool UFC 207 Products for Sale