The acting could be cheesy and the special effects looked naff even at the time, while the sets, costumes and props were hilariously unconvincing. Yes, spaceships have never looked more like models on wire, and the over exaggerated deaths from being shot by hair dryer shaped rayguns were unintentionally comedic.
Yet anyone who makes fun of Blake's Seven can go and fucking do one, because I loved this show, it's brief but glorious run on seventies BBC tv were a staple of my childhood. I'd also argue compared to other sci fi shows at the time it was way ahead of it's time.
Blake's Seven was the brainchild of Terry Nation, the acclaimed Dr Who writer and the man behind the dreaded Daleks. There was a lot of hype for the show and had made an impression on my mum who had told me a new show was starting and it was "going to be like Dr Who, with spaceships and aliens." Despite being a few months shy of turning five, I weirdly remember sitting down for the first episode airing in January of 1978 and it's opening shot of a surveillance camera on a wall.
I doubt much more made an impression at that age, because as juvenile as sci fi was considered at the time, there was a degree of sophistication and maturity in the premise if not the actual presentation. Blake's Seven had an edge to it that had themes far more in common with Orwell's 1984 than the optimism of say Star Trek.
In the opening episodes we find the galaxy under the grip of a fascist organisation called the Federation, while a political dissident Blake has been framed as a child molester (bear in mind this was an episode airing at 6pm). Blake manages to escape with a group of fellow inmates and steals a powerful ship the Liberator which he intends to use with his motley band (which himself included would eventually number seven) to start a resistance against the oppression and injustice of the Federation.
Blake's Seven arrived in a 70's Britain that was descending into more disillusion. This was the era of Punk Rock, a growing militancy in trade unions clashing with Government, a disturbing rise in racist groups and violent disturbances on the rise. The show reflected this, with the villains being a bureaucratic, insidious, police state. With the "heroes" themselves being sometimes reluctant resistance fighters and having a Dirty Dozen makeup of criminals, who very often did not like each other.
The lineup of "The Seven," would change throughout the four years (as several actors decided they wanted to do other things, like theatre or being on The Bill I guess), but almost always the characters would be smugglers, mercenaries and other assorted scoundrels. There were fairly less than heroic characteristics to be found with the more devious, lecherous and cowardly crew members.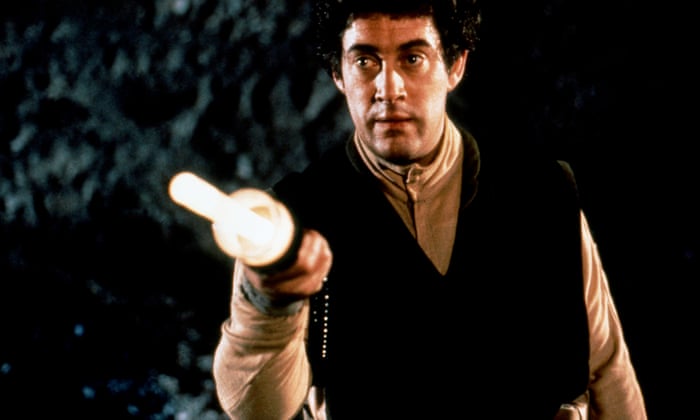 The initial Seven was made up of course Blake, the Liberator's computer Zen, smuggler Jenna, Guerrilla fighter Cally (interestingly Blake's Seven always had two female members of the crew, a departure from the token one woman representation of many shows and comics of the time) as well as Gan who was the muscle and the dullest member and not surprisingly the first to be killed off in series two. Gan's spot would be taken by the sarcastic, super computer Orac.
One of the favourites of the show, and the only character to appear in every episode of Blake's Seven was Vila. Earning his position with the crew by being a cunning thief, Vila was a perpetual coward, always attempting to avoid putting himself in danger. He was also a hopeless womaniser, an alcoholic, and his constant complaining would get on the nerves of the other members of the crew. Yet you couldn't help but have a soft spot for Vila, especially because he provided much need comedy sarcasm and his status as the crew underdog (and deep down was the one audiences could relate to) made him easy to root for.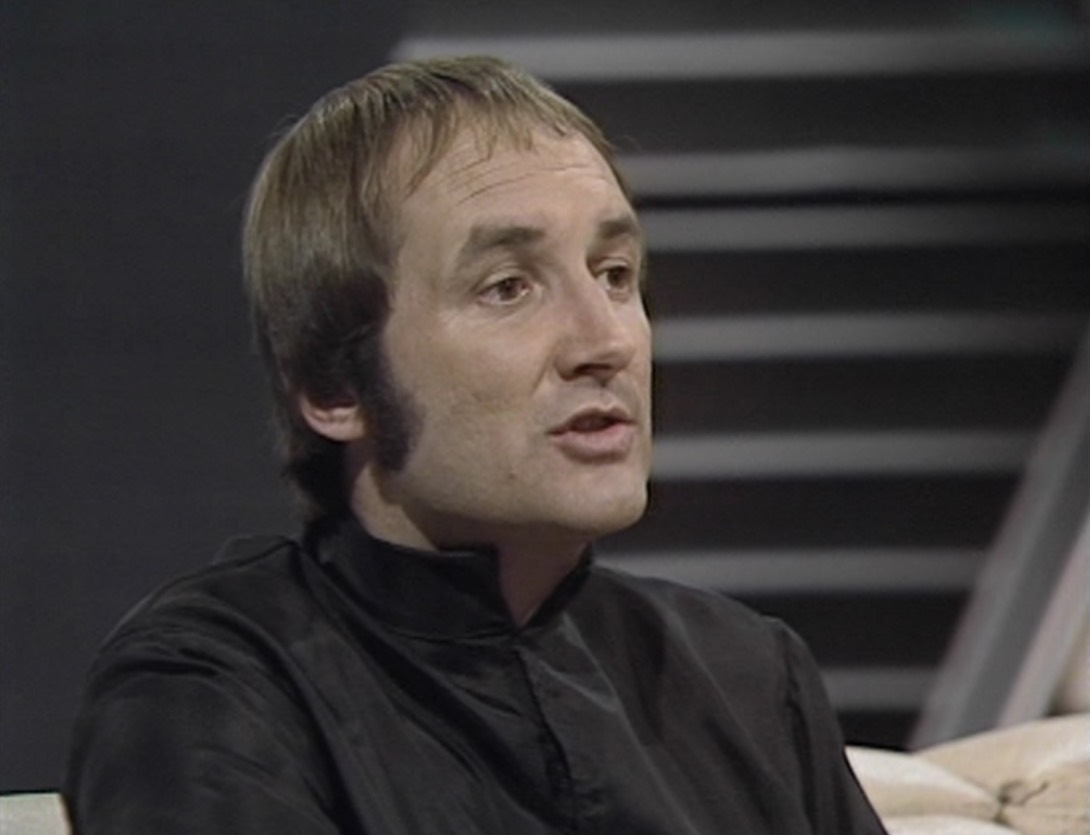 Yet the star of Blake's Seven, even more than Blake himself was the cool as fuck anti hero Avon. Despite him sharing the name with a brand of door to door selling makeup, Avon was the one you always wanted to be when playing Blake's Seven at school. Appearing in all but the very first episode, Avon was the cynical counter to Blake's idealism. A computer genius, he was cold and calculating and especially in the first two seasons would often have a self serving agenda and never seemed completely invested in Blake's revolution. Yet while you could never trust him (in one episode it's clear he intends to throw poor Vila out of an airlock on a crashing shuttle to lose weight and save himself), there was an ambiguity surrounding him with hints of a code of loyalty that saw him saving his team mates on a number of occasions. Every sentence uttered by Paul Darrow as Avon seemed to be laced with an over the top, hammy delivery, but he was drowning with devilish charisma and stole every scene he was in.
In terms of presence, the only person who could give Avon a run for his money was the gloriously vampish Servalan. Originally meant to be a one episode only appearance, Jacqueline Pearce was so good in the role she became the series main villain as the face of the Federation. With a veneer of snobbish, arrogant aristocracy, Servalan strutted throughout the series, her schemes often one step ahead of Blake's merry band. Deliciously flirty and sadistically evil, she was so easy to hate with a desire to see her get hers, yet it was always with glee when she appeared in an episode. Her suggestively domineering aura probably instilled a few confused awakenings in teens I'm sure.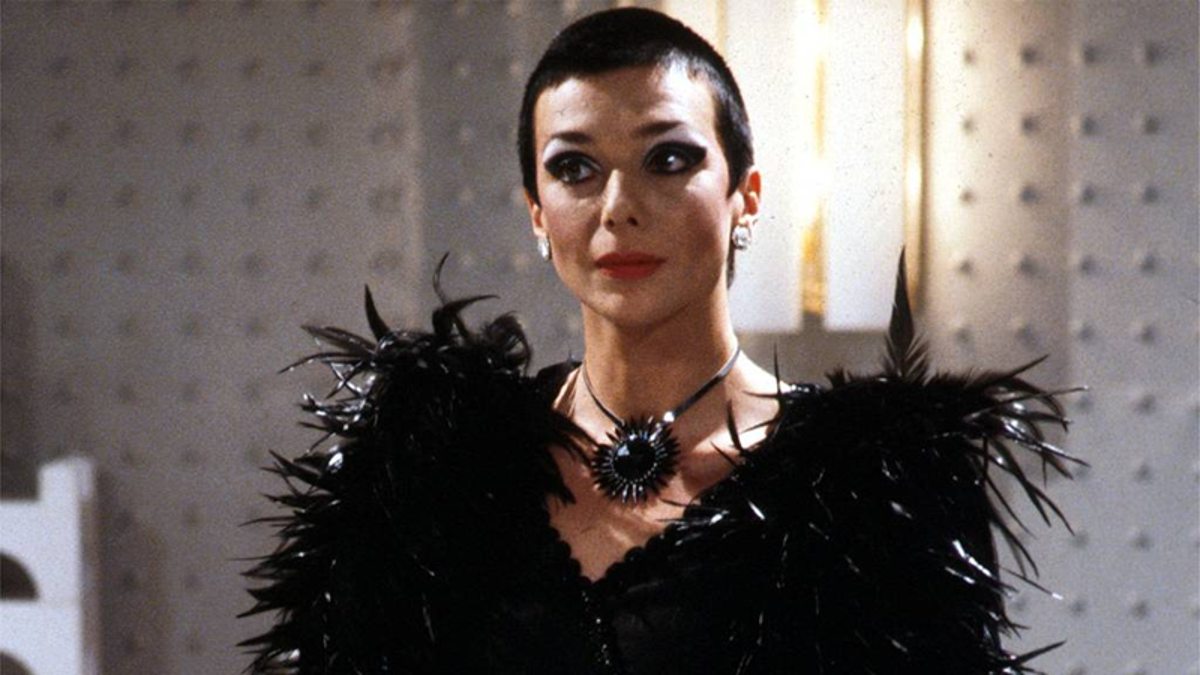 Blake's Robin Hood adventures carried on for two seasons, culminating with a finale and cliffhanger that shook the foundations of the show and would sow the seeds for an entirely new direction. In "Star One," Blake leads a mission to destroy a Federation station on the edge of space, only to find the base is the one thing holding back a large alien invasion force. Ironically Blake is forced to alert the Federation of the attack, as the episode ends he's leading the Liberator into battle in the role of the ancient Spartans holding the line while reinforcements arrive.
Trivia note: there have been rumours that the aliens in question were at one point intended to be the Daleks from Dr Who. There has also been claims that there was consideration to doing a gag where Blake and the Tom Baker would have briefly crossed paths on each other's shows before going their separate ways.
It would be nine months before fans got to see the aptly named season three opener "Aftermath," with the crew forced to abandon the Liberator in the midst of the alien invasion in a frantic opening scene and becoming separated. This was a useful way to write out Jenna as actress Sally Knyvette had decided to not return to the show. More significantly neither had show leader Gareth Thomas who wanted to do serious acting, meaning Blake's Seven was left without it's Blake.
Plans had been discussed to introduce a new character similar to Blake to take over the show, but due to the popularity of our boy Avon it was decided to have him step up as ship captain. With two brand new recruits in a feisty weapons expert Dayna, and cocky mercenary Tarrant, the show never missed a beat as Avon in charge opened up more story line possibilities as he finally led the Liberator on a crusade to take down the Federation.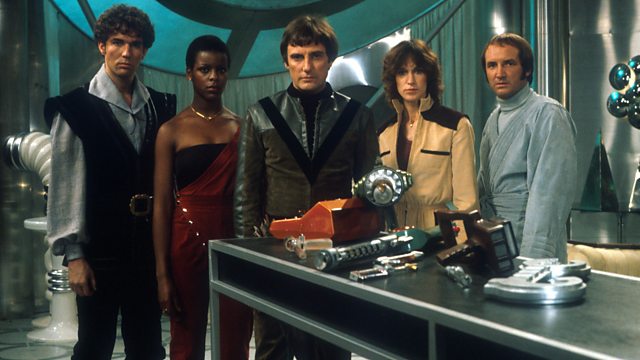 The aura of Blake would still linger and in the season three finale Avon tracked down what he thought was his former leader (Gareth Thomas returned for a brief scene), only for it to be a hoax and a trap set by Servalan. The episode ends with Servalan capturing the Liberator, telling Avon that Blake is in fact dead and leaving the crew marooned on a hostile planet. Unbeknown to her, the Liberator has been irrevocably damaged and as she attempts to leave orbit the ship falls apart and explodes, presumably killing her. As a grinning Avon watches the explosion, the crew set about trying to escape the planet in what was supposed to be the end of the series.
To the surprise of the cast and crew who thought they were done, a voice over in the closing credits promised that Blake's Seven would return the following year and indeed it would eighteen months before the show returned for it's fourth season.
Once again it was all change. Cally is killed off in the first episode off screen (actress Jan Chappell only provided her voice her characters death) and her spot was taken by ultra cool gun for hire Soolin (played by Glynis Barber, later of Dempsey and Makepeace fame). The crew acquire a brand new super sleek ship Scorpio, along with a base and start to build up alliances in their war with the federation. Even the opening credits were revamped with an astonishing for it's time POV of a ship flying along a moon's surface before blasting off into the stars.
Season Four made Monday night's Blake Seven night, with cracking adventures, the usual crew infighting and the return of Servalan, with even the special effects seeming to improve a little.
Then came December 1981.
I knew something big was coming, when a peek into the Christmas Radio Times revealed that season finale (airing Christmas week) would be entitled "Blake." While too young for "Holy Fuck," to have slipped out of my eight year old mouth that's the reaction in spirit I treated the news, but it was with even more excitement and trepidation that I sat down to watch the episode when I learned only on the day itself that this would in fact be the final, ever episode.
A tease of a trailer early in the day showed the Scorpio on what appeared to be the losing side of a space battle, so I was prepared for a tense, dramatic night's viewing. Nothing however, could prepare me for what I witnessed on Monday 21st December, 1981.
Critics may disregard and mock Blake's Seven, but in my opinion the episode"Blake," is one of the greatest finales to a series ever. It's an action packed episode, with the crew forced to abandon their base, but with Avon believing he has the key to reigniting their revolution by once again tracking down their illusive leader Blake. Only this time it's not a hoax, Blake has apparently been existing as a battle hardened mercenary, although this is actually a cover allowing him to build up an army to go to war with the Federation.
In a stunning confrontation, Avon and the crew finally come face to face with Blake. Yet due to a convoluted maze of misunderstandings seeped in mistrust, Avon comes to believe that Blake intends to betray him and hand them over to the Federation. In a scene that's Shakespearean in it's tragedy, (albeit acted gloriously hammy) Blake is unable to convince Avon the truth about his work and that he has been waiting for him to join them. Avon shoots Blake in the stomach (in quite the graphic scene for a pre watershed show) and watches in shock as his former leader dies at his feet.
In a Peckinpah style last stand, a violent gun battle erupts as a squad of Federation storms onto the scene and one by one the crew are gunned down in dramatic slow motion (with some fairly comical expressions it has to be said). Only Avon is left standing, Federation troops surrounding him as he defiantly grins and raises his rifle before the closing credits roll and we hear the sound of lazerfire.
Those fateful final minutes became legendary amongst fans, indeed I know of people my age who refer to any tv show that ends on a downer as "doing a Blake's Seven." As shocking and soul destroying as it may have been to a generation of younger viewers at the time, it was the most apt ending possibly to a series that was built on morally ambiguous characters, where mistrust and the potential for backstabbing were common and where the vibe could be very much ruthlessly downbeat.
Forty Years on Blake's Seven evokes a strong nostalgic love, with fans putting aside the show's many cheap shortcomings. There have been calls for a revival, but aside from some radio plays and novels (Paul Darrow wrote a novel set after the series where Avon managed to survive and carry on his adventures), such wishes seem very unlikely.
Surprisingly, Blake's Seven is not available on any of the BBC's streaming services although a DVD box set does exist.
One last thing, that theme music is bloody epic.
Dazza