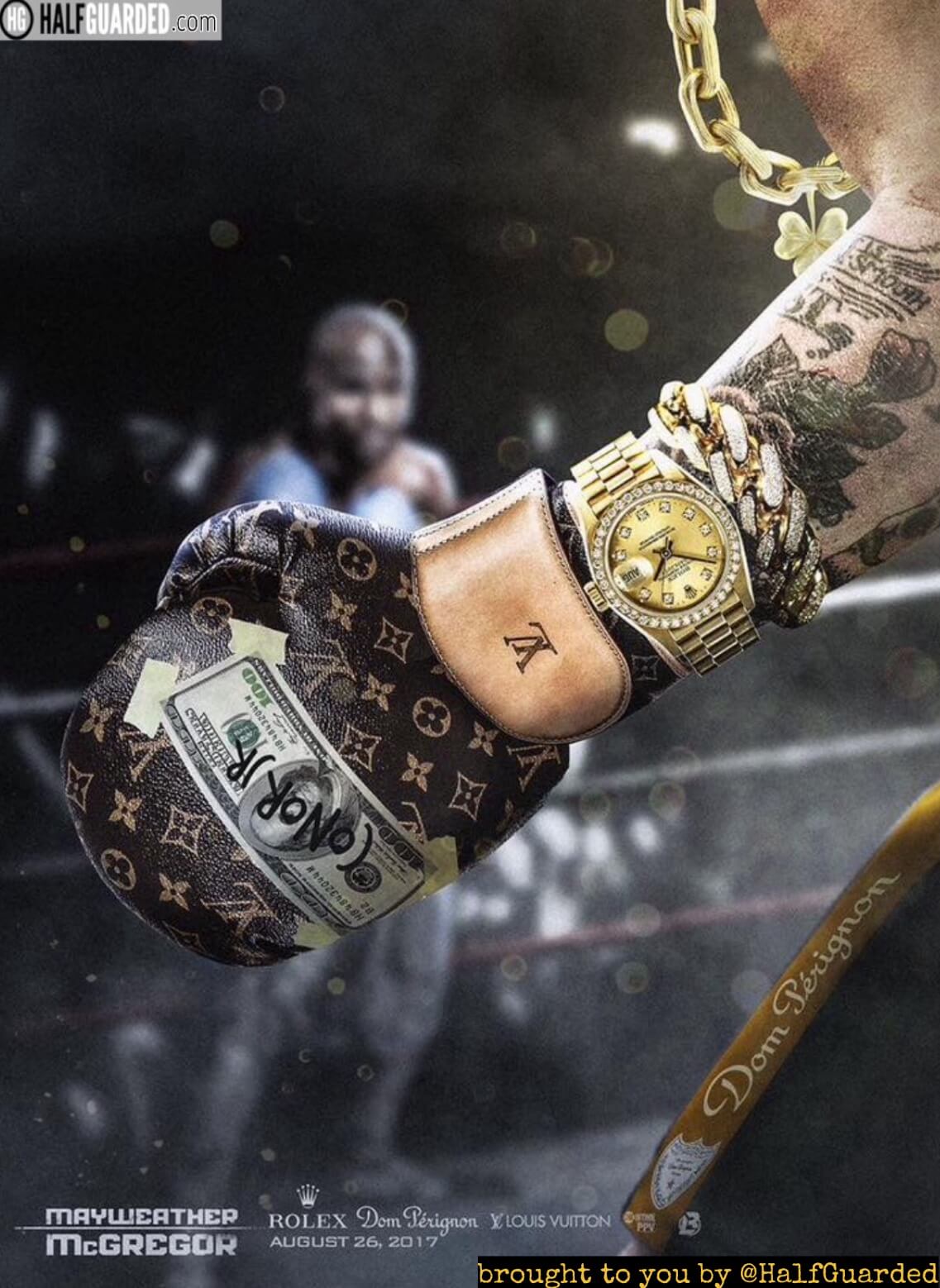 Mayweather vs McGregor Results – Fight Between Men Who Fight
July 18th, 2017 by Mike Coughlin
T-Mobile Arena
Las Vegas, NV, the fight capital of the world
Ladies and gentleman, welcome to all things Mayweather vs. McGregor on PPV.  News, notes, results, predictions, pictures of dogs swimming and being happy, we have it all.  Then some.
If something happens in regards to this fight, we'll be one of the first dozen or so places to report on it but also pretend like it was an exclusive, even though it wasn't.
Mayweather vs. McGregor poll

Loading ...
Mayweather vs McGregor FREE NEWS
It's on after all that talk.  Insane how a fight this big and profitable actually is taking place.  Everyone is gonna bath in money, like Scrooge McDuck.
BTW, make sure to check out our Hawt Take tracker HERE.  We'll (I'll) be keep a running tally of all the dumb media and satellites amazing thoughts and views on the fight.
They have their press tour happening: STOP ONE. STOP TWO. STOP THREE. STOP FOUR.
How do I watch Mayweather vs. McGregor? How do I watch Conor McGregor box?
There are a ton of different options for watch the show.  The first and easiest is to simply spend tens of thousands of dollars and fly to Vegas and watch it in person.  Tens of thousands of dollars may be on the low end, depending on what ticket you want.  Pay Per View is the choice of most.  I know that on my Comcast system, it's channel 800 (I think).  A good way to watch the PPV is to go to a family member's house, order it there, and then ignore their phone calls next month when they ask why they have a charge for $100.
There are also bars that show PPVs.  These depend on how you feel at the moment.  I've watched shows at bars and it has been amazing fun.  Especially for shows that are really, really big.  A show like UFC 206 didn't have a great bar atmosphere because there will be people who just don't care.  But UFC 205 or this show are great experiences at bars because the communal nature is great.  You get that mini rush of adrenaline that feeds off the collective frenzy.  If you're in Chicago, this could be extra awesome as the city is still basically segregated and if the Irish and black communities get into it … awesome time.
I suspect they'll have a bunch of stuff on Showtime too.
How much does Mayweather vs McGregor cost?
When Mayweather fought Pacquiao, the price tag was an incredible $100.  That fight sucked and no doubt soured a ton of people on the idea of dropping that kinda bank again.  I'm betting they'll still charge $100 because people are simple minded rubes who never learn and will happily spend money on a slaughter.
It has been confirmed that the PPV will cost $100.  McGregor said it should be $120.  Dick.
What time does Mayweather vs. McGregor start?
The main PPV should start at 10 et, 9ct, 8mt, and 7pt.  I think that's 3am for those in Ireland.
When does Conor McGregor fight Floyd Mayweather on PPV?
Given the nature of boxing promoters running the show and having no idea how to present an experience of fun, these two probably won't fight until 1am et.
Are there Illegal Streams of Mayweather vs. McGregor? Where can I find a Mayweather vs. McGregor torrent?
Of course.  It's the internet: you can buy a person on this thing if you want. (Call me.)  You'll have to slag through lots of crap though, the feed usually isn't good, and who knows what kinda of malware you'll encounter.
Is Mayweather vs. McGregor on Facebook?
This is a new one.  Facebook Live if fun for The Kids these days and during UFC 205, as I scrolled through my feed, I noticed that there were A LOT of people using Facebook Live to broadcast the show.  Now, this isn't very good quality.  It's a guy pointing his webcam at the TV, so it's essentially as good as one of those Cam Versions of movies that you buy from Chinese people on the street.  It's an interesting phenomenon though and I'll be curious to see how Facebook address this issue in the future.  I mean, if they'll live stream murders well, actually, this is a murder too…
Mayweather vs McGregor FREE LIVE STREAM (of consciousness) RESULTS & RECAP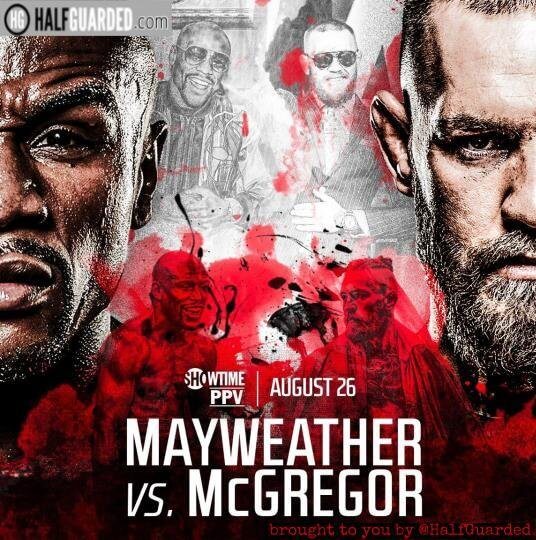 Floyd Mayweather Jr. vs. Conor McGregor
Light Middleweight (154 lbs) non-title fight
What Happened?
Who won McGregor vs Mayweather:
Should You Watch?
Mayweather vs McGregor Products