Saitama Super Arena, an arena that is indeed super
Saitama, Japan, Not-America, Hello, NOKO!
I want it to look like we care by giving you all the shit that the UFC puts up on YouTube, as if you come to HG 15 times a day and never visit there…
These are some fights that are free to watch.  There are also some other videos to click, in case you want to just sit here and let our sponsors be all, "Hey, thanks for staying longer and looking at an ad for Kate Upton."
UFC JAPAN. FREE. STUFF.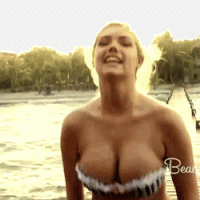 UFC JAPANESE PLACE CARD
Light Heavyweight Maurício Rua Yushin Okami vs. Ovince Saint Preux
Women's Strawweight Cláudia Gadelha vs. Jéssica Andrade
Lightweight Takanori Gomi vs. Dong Hyun Kim
Light Heavyweight Gökhan Saki vs. Henrique da Silva
Featherweight Teruto Ishihara vs. Rolando Dy
Featherweight Mizuto Hirota vs. Charles Rosa
Welterweight Keita Nakamura vs. Alex Morono
Flyweight Jussier Formiga vs. Ulka Sasaki
Women's Strawweight Syuri Kondo vs. Chan-Mi Jeon
Welterweight Daichi Abe vs. Hyun Gyu Lim
Welterweight Shinsho Anzai vs. Luke Jumeau
UFC products you can actually buy!