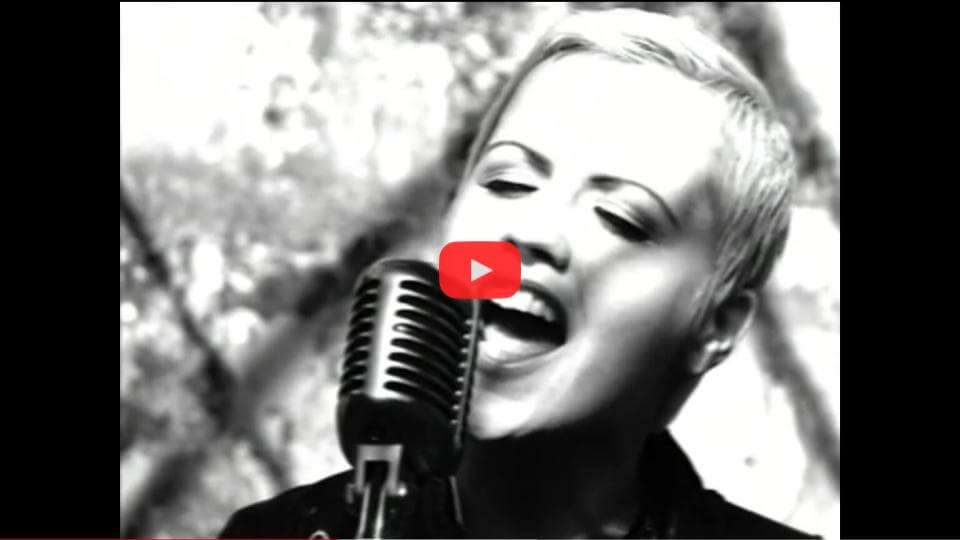 Zombie by The Cranberries; aka GUESS WHAT'S STUCK IN MIKE'S HEAD?!
January 15th, 2018 by Mike Coughlin
The Troubles
I hope every modern kid who thinks because his weird friend that wears a dress but isn't allowed to shower with girls and that such actions are horrific abuse and so he "writes" some shit ass song on Garage Band to stick it to the man one day appreciates this song.
This is someone singing about real pain. These are daggers being vomited into the air. This is crying and then crying again from the pain of crying blood in a horrible vicious circle. Pain of generations begging for help. Not for victory or freedom or whatever abstract concept we think of, but just for help. For someone to listen. To understand.
Coda: I write this bit on January 15, 2018 having just heard of lead singer Dolores O'Riordan's passing. RIP. And at least we know she'll have an awkwardly ironic tribute video
ZOMBIE by The Cranberries
ZOMBIE by The CranberriesLyrics
Another head hangs lowly
Child is slowly taken
And the violence, caused such silence
Who are we mistaken?

But you see, it's not me
It's not my family
In your head, in your head, they are fighting
With their tanks, and their bombs
And their bombs, and their guns
In your head, in your head they are crying

In your head, in your head
Zombie, zombie, zombie-ie-ie
What's in your head, in your head
Zombie, zombie, zombie-ie-ie, oh

Du, du, du, du
Du, du, du, du
Du, du, du, du
Du, du, du, du

Another mother's breaking
Heart is taking over
When the violence causes silence
We must be mistaken

It's the same old theme
Since nineteen-sixteen
In your head, in your head, they're still fighting
With their tanks, and their bombs
And their bombs, and their guns
In your head, in your head, they are dying

In your head, in your head
Zombie, zombie, zombie-ie-ie
What's in your head, in your head
Zombie, zombie, zombie-ie-ie
BUY ZOMBIE by The Cranberries